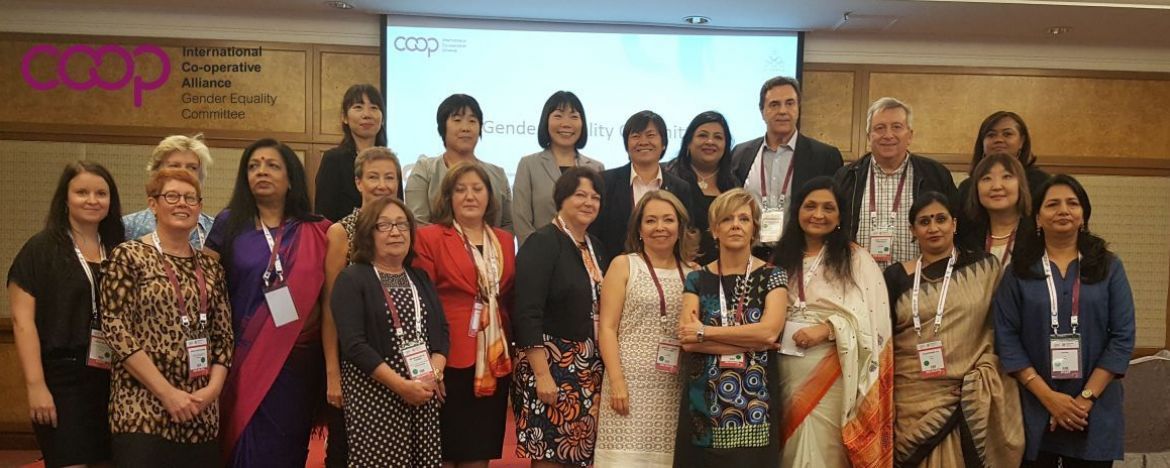 What is the role of the ICA-GEC Executive Committee?
The Executive Committee ensures that the ICA-GEC is achieving its objectives and provide leadership and management for all ICA-GEC activities. The Executive Committee regularly reviews the ICA-GEC work plan, set benchmarks for success, and report progress on objectives during the Annual Plenary Meetings.
According to the ICA-GEC rules, the Executive Committee of the ICA-GEC shall consist of an elected Global Chair, two elected Vice-Chairs and four elected Members, as elected by the member organisations during the Annual Plenary Meeting. The Chairs of the regional committees are appointed to the Executive Committee.
ICA-GEC Executive Committee members
The latest elections of the ICA-GEC were held virtually on 14 June 2022. The ICA-GEC Executive Committee members are:
Xiomara Núñez de Céspedes, Chair of the ICA Gender Equality Committee
María Eugenia Pérez Zea, Vice-Chair of the ICA Gender Equality Committee
Marjaana Saarikoski, Vice-Chair of the ICA Gender Equality Committee
Chitose Arai, Chair of the ICA Asia Pacific Women's Committee
Esther N. Gicheru, Chair of the Research and Gender Committee of ICA Africa
Katia De Luca, Vice President of Cooperatives Europe and Chair of its Gender Equality Working Group
Alessandra Brogliatto, Alleanza delle Cooperative Italiane
Vanya Boyuklieva, Vice President of Cooperatives Europe
Hilit Ben Zvi, Kibbutz Movement
Malena Riudavets Suárez, Confederación Española de Cooperativas de Trabajo Asociado (COCETA)